What is the WISE Summer week?
The WISE Summer Week will take place in the last week of the school holidays, from 14 to 18 August. Every day, children can sign up for sessions in the morning (10:00 – 12:00) or in the afternoon (14:00 – 16:00). Each session has its own theme such as architecture, nature, biology, music, theatre, poetry and the library. There will be creative activities based on the theme, plus games, songs and some reading and writing activities. The activities are led by local volunteers who are there to help you with the Dutch language.
The activities are designed to increase your Dutch vocabulary, help you with conversations in Dutch and generally build your self-confidence.
Who can join the WISE Summer Week?
The WISE Summer Week is intended for children who have just completed Groep 3, 4, 5 or 6 or the equivalent in the newcomers' class. WISE children speak a langauge other than Dutch at home and need extra practice in the Dutch language before school starts.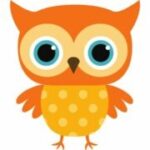 What does it cost?
The parents pay €5 per session for each child that they register.
What is the result?
Your spoken Dutch will improve and you will feel ready for the new school year. You will also have fun!
Where is it?
WISE takes place at Inclusion4all, Vuursteen 8 in Ypenburg (at the end of the shopping street).
Registration
You can register yourself. Complete the registration form with your parents and email it to info@inclusion4all.com or drop it in to Inclusion4all. We will get in touch to confirm your registration as soon as possible.
The form is English is here: English registration form
The form in Dutch is here: Nederlands aanmeldingsformulier
For more information, send an email in Dutch or English to: info@inclusion4all.com
Extra information
WISE is a cooperation between HECHT and Inclusion4all and is subsidised by Fonds 1818 and VSBFonds.